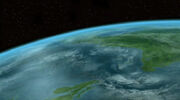 Risa, also known as the "pleasure planet", is an M-class planet located in a binary star system, with two moons. It is the homeworld of the Risians and a member of the Federation. Risa is located about ninety light years from Earth. It is the location of STO's Summer Event, the Lohlunat Festival.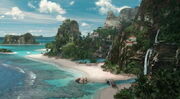 Star Trek Online
Edit
Risa is one of the available planets/locations for the game's launch.
External links
Edit
Risa on Memory Alpha, the Star Trek Wiki.
Risa article at Memory Beta, the wiki for licensed Star Trek publications.